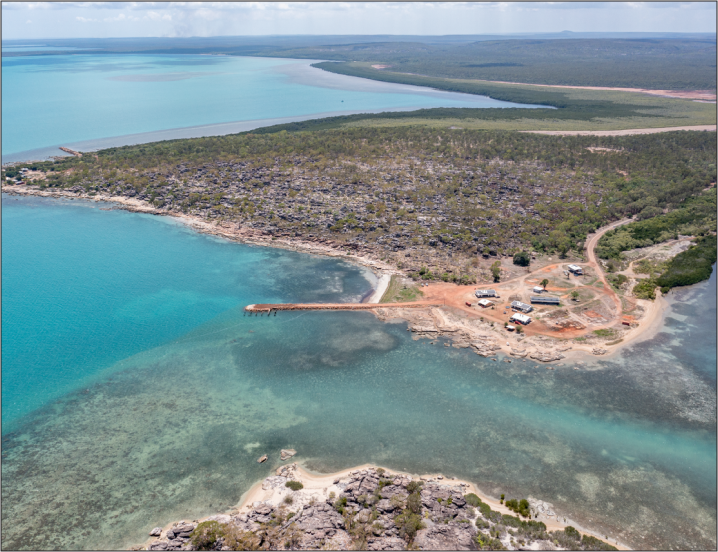 Anindilyakwa Arts
Anindilyakwa Arts is a thriving hub of creativity spanning the Groote Archipelago in the Gulf of Carpentaria NT. The warnamamalya led creative program proudly supports
local employment and encourages traditional and contemporary creative practices. Anindilyakwa Artists explore creative avenues through "old and new ways", drawing on deep knowledge of traditional practice, and experimenting with concepts in contemporary art disciplines.
About us
Frequently Asked Questions
What is an art centre?

Art Centres are dynamic, indigenous owned not-for-profit enterprises who sell and distribute art. Art centres are also art studios, museums/keeping places, meeting places, centres of employment and up-skilling, repositories for Indigenous cultural knowledge, and a safe place for community.

Art centres fulfil a unique role in community. They provide important economic opportunities in addition to supporting strong social and cultural outcomes. Learn more about art centres here and here.
Who makes the artwork?

All Anindilyakwa Arts artwork is made by warnamamalya (Indigenous) artists who are members of the art centre. Art centre membership is free for all community members. Artists may
create work in the art centre, at home, or on Country.

Certificates of Authenticity are available for all Anindilyakwa Arts artwork.
Do the artists receive fair payment?

Yes, Anindilyakwa Arts is a proud member of the Indigenous Art Code. Artists receive majority of the artwork sale price, with the remainder being reinvested into the art centre program.

By buying artwork from Anindilyakwa Arts, you are directly supporting remote warnamamalya artists and ensuring that your artwork is both authentic and purchased for a fair price. Learn more about ethical art purchasing here.