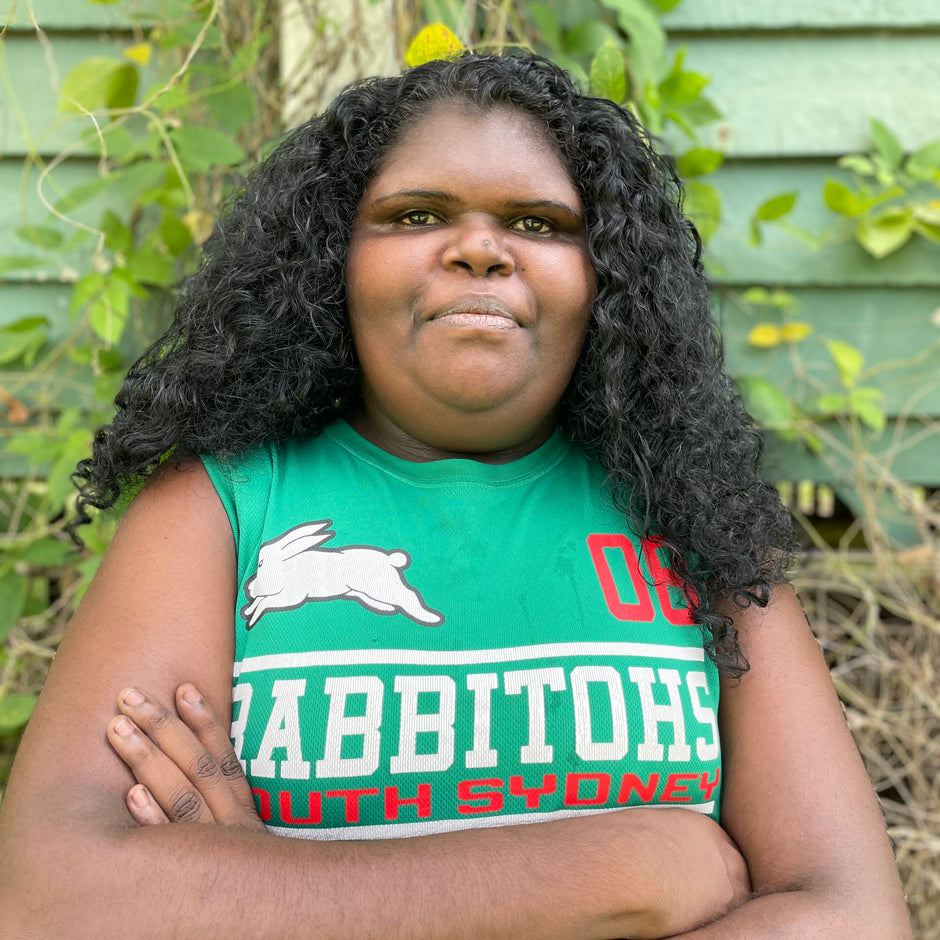 Sheanah Marawili
b. 30.08.2002
language: Anindilyakwa
community: Fourmile Outstation
Sheanah Shakita Marawili is an Arts and Cultural Officer at the Umbakumba Art Centre and talented, emerging artist.

Originally from Baniyala in Blue Mud Bay, she was initially taught her skills in art from family on mainland and continues to learn with her senior female members at Four Mile Outstation.

Working closely with other artists at the art centre, both learning and teaching, Sheanah has quickly become talented at bush dye practices and wearable art pieces. Working with locally collected seeds, seashells and dyes, Sheanah has become known for her intricate and creative wearable art pieces inspired by traditional body adornment.