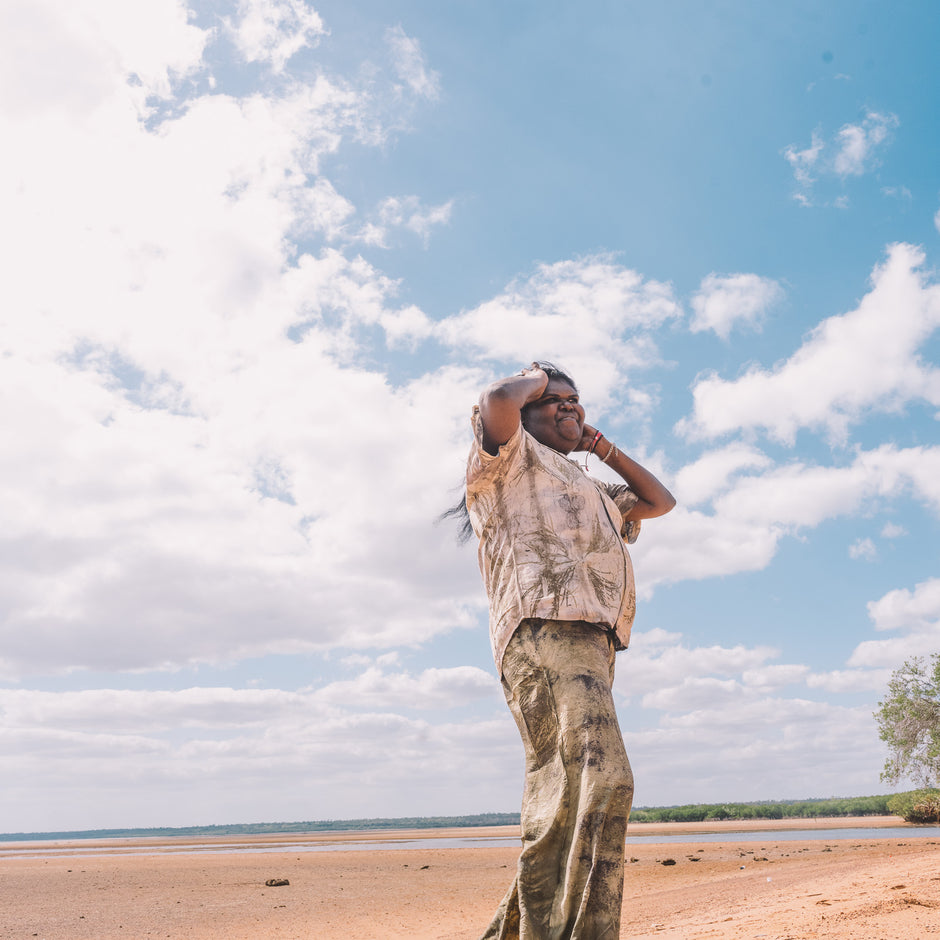 Country to Couture 2023
Country to Couture (C2C) celebrates and showcases Indigenous Australian fashion, bridging the gap between traditional Aboriginal and Torres Strait Islander art and contemporary fashion design. It serves as a platform for Indigenous designers and artists to fuse their cultural heritage and artistic expressions with modern fashion, creating unique and culturally significant garments. 
Our Bush Dye Capsule Collection explores a new, unique capsule range of bush dyed garments. Alongside, a series of wearable art pieces that explore traditional Anindilyakwa creative practice.
Using traditional knowledge, bush dyed textiles are hand crafted in communities by Warnumamalya women across the Groote Eylandt Archipelago. Using a variety of endemic roots, leaves, bark and berries, artists create unique textiles, reflecting the colours, textures, and landscapes of Anindilyakwa Country. The garments were paired with a complimentary collection of wearable art , crafted from sustainably collected shells, seeds, wood and bark, drawing on ancestoral histories, songlines and ceremony.